Mamma Dogs:

Pregnant females occasionally enjoy the comfort of a lazy Boy
as they patiently wait for their pups to arrive.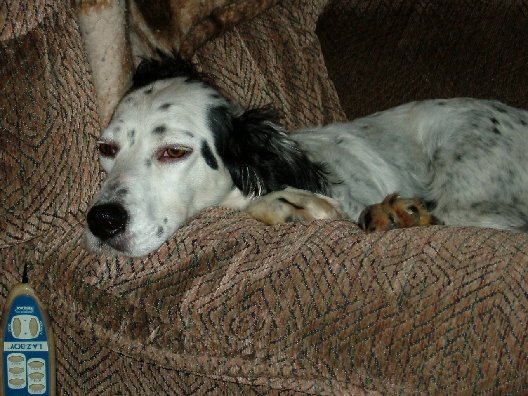 Plush beds with soft comforters are also an option for the Mamma dogs in waiting.



Some of the Mammas often express their concerns before nodding off to sleep in peaceful bliss.