Reservations taken for Quality Puppies!
---

Mamma Dogs:

Pregnant females occasionally enjoy the comfort of a lazy Boy
as they patiently wait for their pups to arrive.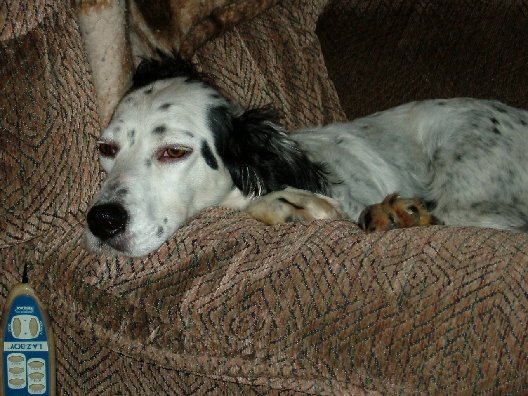 Plush beds with soft comforters are also an option for the Mamma dogs in waiting.



Some of the Mammas often express their concerns before nodding off to sleep in peaceful bliss.



Whelping Puppies:

Each litter is whelped in the house and remain there up to three weeks ... depending on weather. Having puppies can be stressful ........................................... and rewarding!



Transition time:

Later, puppies are moved outside where they enjoy the warmth of the heat lamps
and comforts of the straw. Great time to sharpen their fine dining skills!



Weaning time:

At weaning, puppies enjoy their time in a large pen at the house.
Here, they quickly acclimate to outdoor conditions and rapidly mature!



Mamma Dogs Rewarded:

Meanwhile, the Mamma's are rewarded with hours of playtime in their favorite place:
" The Pond Pen! "

Reflections:

Tekoa Mountain Patriot recalls his moments of great accomplishments ...
Plans the next generation of magnificent puppies ...
Gathers his thoughts for the new year.


www.allterrainexc.com
© 2001 - 2023 - All photographs and content of this web site are the property of Tekoa Mountain Farms